MARKET TRENDS
As a leader in healthcare consulting and executive search, the Meyer Consulting team speaks on and publishes their thought leadership. See below for our healthcare-focused presentations, white papers and survey reports.
MIKE MEYER PUBLICATIONS AND PRESS
KJZZ INTERVIEW
Mike Meyer joins hosts Steve Goldstein and Lauren Gilger to discuss the case for COVID-only hospitals in Arizona, Jan 2022
JEWISH NEWS
Mike and Lauren Meyer Featured in Jewish News, July 2020
WALL STREET JOURNAL
Medical Lockdown WIll Cause a Disease Surge, by Jeff LeBenger and Mike Meyer, May 2020
KJZZ INTERVIEW
How The Next Wave of Patients Could be Even Deadlier Than Coronavirus: LeBenger and Meyer discuss their Wall Street Journal op-ed with host, Lauren Gilger, May 2020
SALEM RADIO NETWORK INTERVIEW
LeBenger and Meyer weigh in on disease surges during COVID medical lockdowns, with hosts Dan Proft and Amy Jacobson on Chicago's Morning Answer, May 2020
ECANCER
Pandemic Will Create Disease Surge Among Cancer Patients - Ecancer Medical Science, Feb 2019
ARIZONA REPUBLIC
In 2019, Let's Tackle Mental Health Anew - Meyer and Crnic, Arizona Republic Op-Ed, Jan 2019
PSYCHIATRY ONLINE
Community-Academic Partnership: Introducing Epicenter - Breitborde, Meyer at al., Psychiatry Online, May 2018
PSYCHIATRIC NEWS
Feature article on the Institute for Mental Health Research, co-founded by Meyer, Jan 2014
CANCER CARE AT THE CROSSROADS WHITE PAPER
This report reviews key challenges in oncology care as identified by panelists and attendees from across the healthcare sector, as well as innovative approaches and techniques that are being utilized and developed to meet these challenges.
The first Cancer Care at the Crossroads Summit, a one-day international conference on innovation, clinical benefit and cost in cancer care, was held on March 25, 2016 in New York. The Summit convened over 100 C-suite and senior leaders from the United States, Europe, and Canada in a collaborative, discussion-driven meeting designed to facilitate shared understanding and partnership development across the numerous stakeholders/disciplines involved in cancer care - pharma, payors, academic research centers, community oncologists, patient advocacy and survivorship organizations.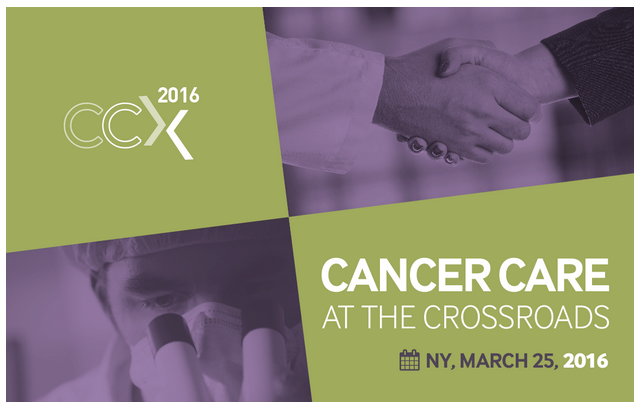 VIEW REPORT

GLOBAL COLLABORATIONS
The Worldwide Innovative Networking (WIN) Consortium in personalized cancer medicine
Description: The WIN Consortium 2011-2012 report, developed as part of Meyer Consulting's ongoing engagement as Strategic Advisors to the WIN Consortium. Since 2011, Meyer Consulting has provided ongoing consulting services encompassing strategic planning, partnership development, operations, and communications to the WIN Consortium. WIN is a global network of leading academic, pharma, life science, healthcare IT, and patient advocacy organizations working to accelerate the pace and reduce the cost of translating the latest advances in personalized cancer medicine into the standard of care for patients worldwide.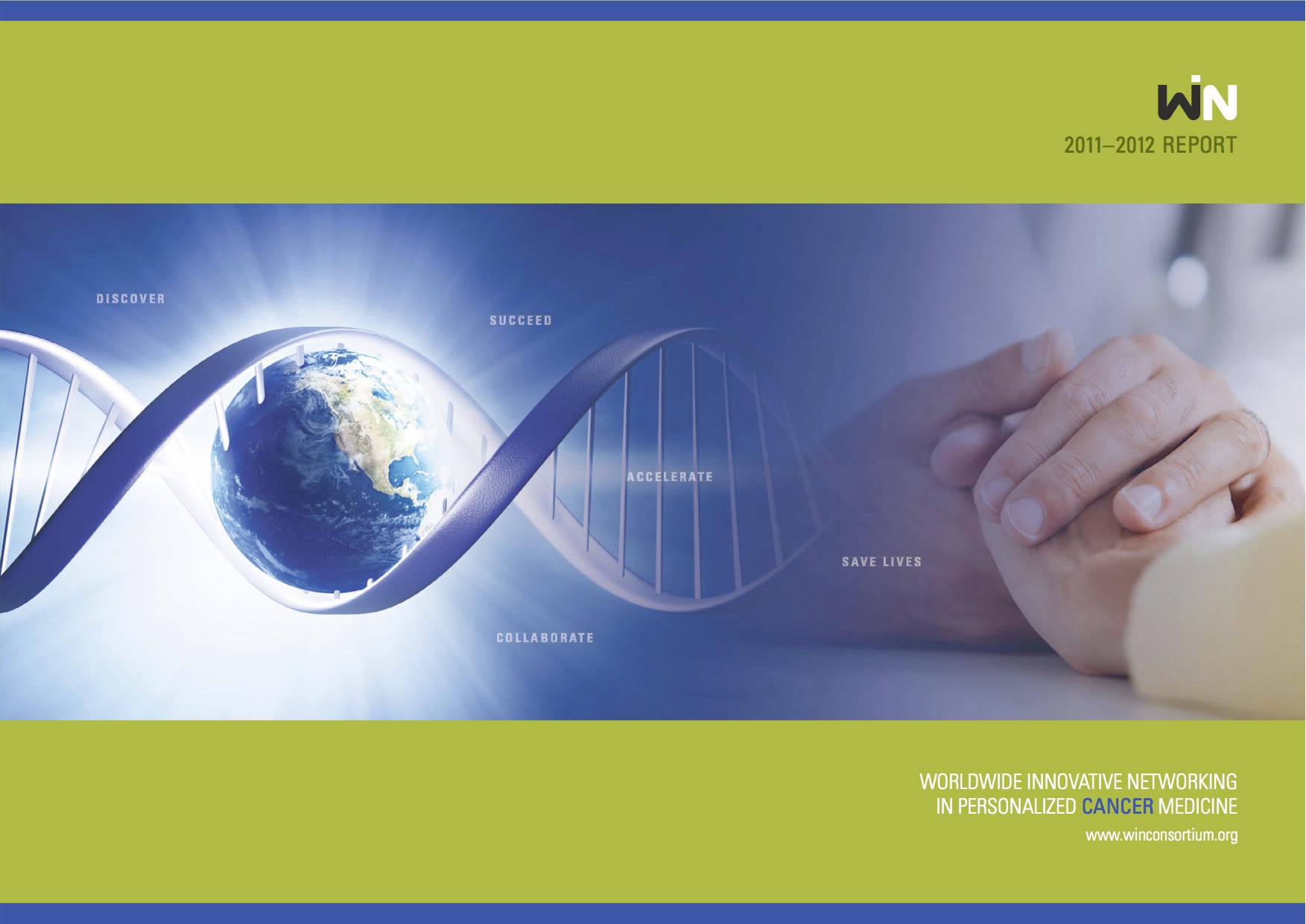 VIEW REPORT

ACCOUNTABLE CARE ORGANIZATIONS
2nd Bi-Annual Contracting Survey Highlights
Meyer Consulting's second bi-annual survey of healthcare contracting executives, conducted in December, 2012. A follow-on to our 2010 contracting survey which revealed an overwhelming movement towards ACOs, this survey tracks trends in this area.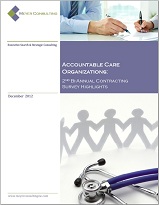 VIEW SURVEY FINDINGS

Changing the Payor - Provider Relationship
A presentation given by Mike Meyer, President of Meyer Consulting, at the California Association of Health Plans Seminar Series in February of 2011. Mr. Meyer\xef\xbf\xbds presentation covered emerging trends surrounding healthcare partnerships and healthcare reform, detailed the characteristics of a successful ACO, and how best to approach this type of partnership in the rapidly changing healthcare market.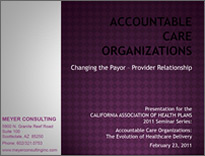 VIEW PRESENTATION

ACOs AND OTHER PARTNERSHIPS:
What it Takes to Make them Successful
A presentation given by Mike Meyer, President of Meyer Consulting, and Kristen Miranda, VP of Network Management at Blue Shield of California, at the California Association of Health Plans Annual Conference in October of 2011. This presentation explored definitions/models of accountable care organizations, co-management agreements and other partnership arrangements both in California and nationwide. Mr. Meyer and Ms. Miranda discussed the strategies required by each and the leadership needed from each partner to execute successfully.
HEALTH CARE REFORM
New Perspectives on Contracting and Partnerships
A nationwide survey of contracting executives in hospitals, health plans and multispecialty physician groups conducted by Meyer Consulting in November 2010.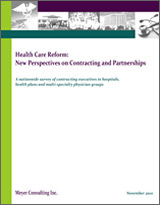 VIEW SURVEY FINDINGS