LAUREN MEYER
Partner
Scottsdale, Arizona
PROFESSIONAL PROFILE
Lauren Meyer is a communications professional with broad-based experience in marketing, production, special events, public relations, copy writing and design. With a background in multiple Fortune 500 companies, she now provides Meyer Consulting's clients with expertise in driving strategic initiatives, recruiting well-vetted senior executives, and creating/executing marketing strategies to help build successful businesses. Meyer brings clients a cross-industry perspective unmatched in healthcare executive search and strategic consulting.

Meyer serves as partner within Meyer Consulting, setting strategic direction and marketing initiatives for the firm and its clients. A key member of the leadership team chosen for her expansive experience, she gives Meyer Consulting projects an out-of-the-box perspective beyond the pure healthcare focus found in other firms. Mrs. Meyer serves as editor and senior copy writer for the firm, overseeing all production, web development and design internally and on projects for Meyer Consulting clients.
PRIOR EXPERIENCE
Meyer was director of worldwide Olympic hosting at IBM, where she successfully designed and implemented the first global marketing program targeting over 3,000 IBM customers from across the globe. Prior, she was director of special events/client services at CBS, Inc. Her early career began with serving as a writer in the catalog division of Better Homes & Gardens magazine and honing her skills in public relations at a well-respected firm in New York. Meyer has also managed publicity and designed/produced programs for highly-recognized sponsorships in sports, music and fashion.
AREAS OF EXPERTISE
Healthcare Strategic Advisory
Marketing and Communications
Copywriting and Editing
Design
EDUCATION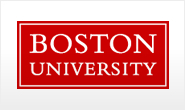 Bachelor of Arts, Communications
Boston University, College of Communications

BACK