EXECUTIVE SEARCH Meyer Consulting's Executive Search Practice is one of the nation's preeminent retained Life Sciences and Technology executive search firms.

OVERVIEW
Our team has experience in all functional areas. We have recruited Presidents, CEOs, COOs, Chief Medical Officers and other Clinical and Research Physician Leaders, CFOs, Chief Sales and Marketing Executives, leaders of strategic business units and new ventures, as well as
others
. We are exceptionally qualified to assist healthcare organizations seeking cross-industry, minority or women recruitment. In the last year, compensation packages for our placements have ranged from $450,000 to over $2 million.
OUR APPROACH
We form a unique strategy for each executive search, understanding that no two client's needs are the same and that the market of potential candidates must be segmented, approached and vetted differently. We see ourselves as an extension of your organization in the search process. To enable this, we offer more face time to understand your business strategy, challenges and desires, and create open lines of communication, including availability seven days a week. This approach allows us to guarantee a slate of well-vetted candidates that have the qualifications, goals, personality and culture fit you seek. Each search is staffed with a larger team and those on the front line are more experienced and credentialed than our competitors.
OUR RESULTS
Our unique approach to executive search has led to results that speak for themselves - 80% of our clients are repeat clients and senior executives our team has placed have an average tenure of 7 years compared to an average of 2.3 years of all senior executives. Meyer Consulting's placements have increased the market value of our client's organizations, driven organizational transformation, and created sea change in a struggling healthcare system.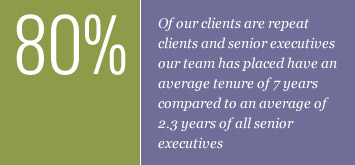 SELECT CLIENTS & PLACEMENTS

Health Plan Leadership
Horizon Blue Cross Blue Shield of New Jersey, with over 4m members and $12bn in revenue, is one of the nation's largest and most successful state-wide not-for-profit health plans.
Executive Vice President, Healthcare Management
Senior Vice President, Government Programs
Vice President and Chief Analytics Officer
Vice President and Chief Medical Officer
Health System Leadership
Banner Health is one of the nation's leading not-for-profit health systems. Banner operates 28 hospitals across six states, has over $8bn in annual revenue and more than 50,000 FTEs.
Chief Clinical Officer
Director, Banner MD Anderson Cancer Center

Population Health and Value-Based Care Innovation
Founded by UCSF and John Muir Health, Canopy is an innovative, Knox-Keene licensed Bay Area wide network of leading healthcare provider systems who collaborate to take full risk, achieve effective population health, and coordinate care across the network.
Chief Executive Officer
Chief Operating Officer
Chief Medical Officer
Chief Financial Officer

Oncology Leadership
The Mays Cancer Center at UT Health San Antonio is an NCI-Designated Cancer Center and is home to the renowned Institute for Drug Development (IDD). Mays launched an innovative partnership with MD Anderson Cancer Center in 2016.
Cancer Center Director
Division Chief, Hematology and Medical Oncology
Genomics and Precision Medicine
The New York Genome Center (NYGC) is an independent, non-profit, academic genomic research institution that serves as a nexus for collaboration in genomic research across the New York community and beyond. NYGC was founded with support from 12 of New York's leading academic medical systems, the State of New York, and some of the city's foremost business leaders and philanthropists.
President and Chief Operating Officer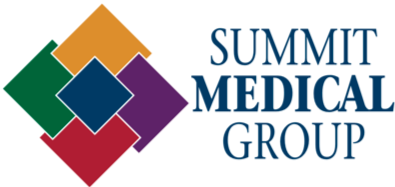 Medical Group Leadership
Summit Medical Group, based in New Jersey, is one of the nation's largest and most successful multispecialty medical groups, with over 80 practice sites and more than 900 providers. Summit was recently acquired by Warburg Pincus.
Chief Financial Officer
Chief, Organized Delivery Systems and President, Summit Select
Chief, Primary Care Service Line and Physician Integration
Division Head, Oncology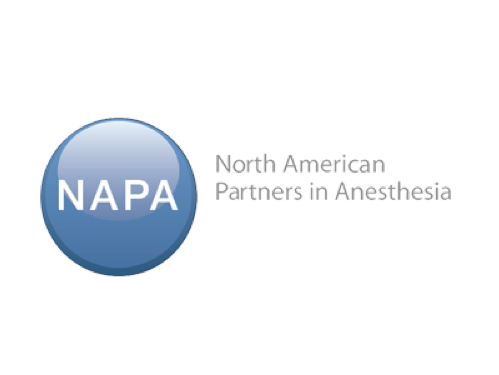 Private Equity Backed Healthcare Organization Leadership
North American Partners in Anesthesia (NAPA), based in New York, was formerly backed by Moelis Capital Partners and is now backed by American Securities, LLC. NAPA has grown into one of the leading single specialty anesthesia and perioperative management companies in the United States, serving over 1.2m patients annually.
Executive Vice President, Chief Development Officer
Executive Vice President, Chief Financial Officer

International Healthcare Organizations
The European Society for Medical Oncology (ESMO), based in Lugano, Switzerland, is Europe's leading Medical Oncology society. ESMO's membership includes over 23,000 oncologists from more than 150 countries.
Chief Medical Officer
ADDITIONAL EXECUTIVE SEARCH CLIENTS